Personal branding is just one of many brand advocacy means to improve a communications strategy.
With the digital and social worlds growing closer and closer together, the line that separates business from personal presence is becoming blurry. Influencer culture has made us familiar with the concept of linking a brand with a person, and vice versa. The power of social media makes everyone have more impact and influence than ever.
Acknowledging that there's an evident connection between personal presence and what we're communicating brand-wise is necessary to unlock the full potential of today's brand communication.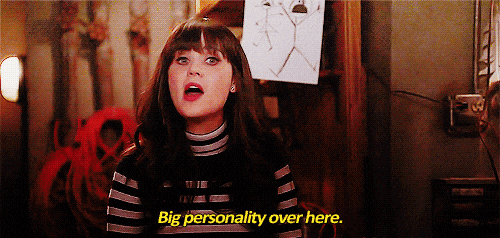 Who is personal branding made for?
It may seem like personal branding is an exclusive concept of individuals that profit from their public image somehow. Although this would've been a correct guess some years ago, nowadays the act of curating one's presence is crucial, even from an entry level perspective.
CareerBuilder is pretty vocal about how important personal branding is. They say that 57% of employers won't interview a candidate they can't find online, and 54% didn't hire someone based on their social media profiles. These statements were made already in a 2017 press release, which gives an idea that these percentages have probably only increased today.
Taking into account that it is becoming harder to manage how our data is handled and displayed on the internet, it's only smart to exercise our power from the end that we can control. Namely, we must try to share as much positive and constructive information and content about ourselves as we can.
Personal branding in sales
Now that we know that personal branding is definitely made for everyone who aspires to not let their online presence act as a burden in their professional life, we can start talking about how it can impact business.
Being able to build a good personal brand from a sales perspective is very much about creating a reputable image that people will take as competent, worth listening to and safe to trust. Trust is a word that greatly compliments sales.
In fact, 90% of people trust suggestions from family and friends before making a purchase. So, the idea of using personal branding in sales is to create that bridge of trust towards the buyer that works exceptionally well at a word-of-mouth level.
Even though influencer marketing is still hugely uncharted territory, it is the first thing that comes to mind when we think about selling through personal image. Influencers rely heavily on creating a recognizable signature that makes them stand out from the rest. What they're the best at doing is raising awareness, making something go from irrelevant to talked about. Creating influence.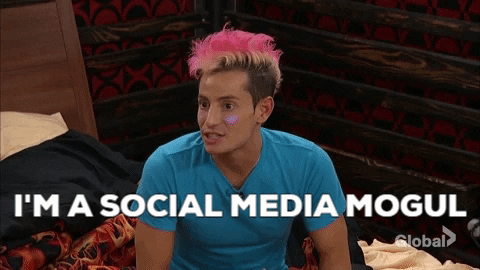 What we can take away from influencers is their capacity to maintain a constant exchange with their base of followers, which is what ends up making them relatable, likable and a must-listen-to voice. The closeness and empathy they manage to maintain with their bases of followers becomes the ultimate success of what they do. Four out of the ten most successful influencer marketing campaigns of 2019 were almost exclusively focused on empathy or some kind of inspiring concept.
Influencers are the best example of what we want to build within personal branding to achieve success in sales: an empathetic, social and inspiring voice that's able to keep up with a base of followers who offer their trust in exchange for relatability.
Personal branding in thought leadership
Since we're talking about how to become personable, let's cede the spotlight to leaders whose brand is primarily centered around their persona.
For Gary Vaynerchuk, personal branding is all about reputation. Over the years, he has shown that he really believes in this idea. In 2006, less than a year after the start of Youtube, he started the daily wine review videos that would end up taking him on a decade of commitment to content creation. He was trying to create a brand reputation for his father's New Jersey liquor store by using his expertise to create short and very informative wine tasting videos.
His effort wasn't always well paid-off during the way, but the patience he showed in knowing that the building of a reputable personal brand takes time ended up making his career explode. In 2008, he got to attend the Conan O'Brien Show, which marked the beginning of his astronomical success.
The next big project he launched presented him as a fully knowledgeable, already branded Gary Vee. It was a 2014 video campaign entirely focused on him as a reputable figure called #AskGaryVee, where Twitter users could ask him marketing strategy-related questions. And of course people did, because who wouldn't want to talk to a proven, self-made marketing genius?
On the other hand, former Navy SEAL David Goggins prioritizes the constant defiance of odds as his personal brand. He uses his presence in social media to stir his audience into taking risks, getting out of the comfort zone and not settling down for average results. His choice of communication is rugged, no-nonsense and reflective on the same concepts that he constantly talks about: pain, effort, success, mental strength.
A quick look at his Instagram account reveals that his video posts usually reach over 1 million views, with an audience of 2.4 million followers (which is quite a remarkable organic rate).
He's one of the most sought-after public speakers, not only in the sports industry – which is what would be expected due to his background – but also in the corporate environment. The reason is that he has created a personal brand thanks to which his leadership skills can be adapted to many possible audiences. The message he delivers is relatable from many angles, because he digs deep in the concept of pain not only from its physical perspective, but also from the mental one.
There's a very clear common denominator to the success of these two moguls: they've reached their status solely thanks to their capacity to create a great personal brand. All they represent is entirely based on their personas.
If tomorrow they were to change their fundamental perspectives or would stop producing their line of thought, most probably the people and companies that trust them would notice – and problems would ensue.
What's the final take?
The most important thing that needs to be understood about personal branding is that, whatever you create around you, you need to live and breathe it. Whether it be from a sales perspective, or from a leadership angle, personal branding is all about consistency, authenticity and content. But, most importantly, it's about being able to identify your personality traits and values, and make them serve a purpose.
Every leader that has a successful personal branding strategy shares the same concept: they learn what makes them stand out from the rest, and find ways to amplify and enhance it until they reach the form that best connects with their audience, whether it be big or small.
Anyone who attempts to maintain a personal branding strategy that doesn't resonate with who they are at the core, will simply fail sooner or later when they realize they can't keep it up.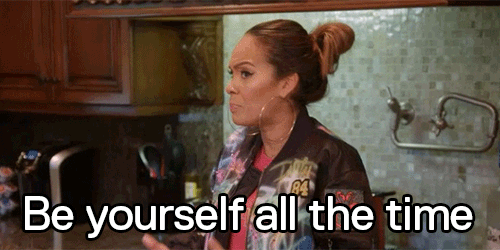 A great way to figure out and then grow your personal brand is to pay attention to what works and what doesn't. There isn't a better way to understand if you're achieving success than to quantify it with objective data. A big part of what you can offer is contained in the content you put out, which is what Shield can help you with.
By tracking and measuring content performance, you will steadily gain awareness of what type of content resonates best: both in terms of engagement rate and alignment it with the audience you seek to support. By learning how to manage your content, you will over time grow your network of relevance, earn your share of voice and become a personal brand to be reckoned with.
Once consistency and content have become part of what you do, it's all about continuing with the improvements and fine tuning of your online presence, as you keep relieving your followers of the pains and challenges they have by consistently publishing value adding content!
——————————————————————————————————————–
Links to complement your read:
40+ Word-of-Mouth Marketing Statistics That You Should Know (90% of people trust suggestions from family and friends)
https://www.getambassador.com/blog/word-of-mouth-marketing-statistics
10 Influencer Marketing Statistics to Inform Where You Invest (the constant exploration of influencer marketing)
The most successful influencer marketing campaigns of 2019
https://medium.com/@shane_barker/a-look-back-at-the-most-successful-influencer-marketing-campaigns-of-2019-f5baeee72865
GaryVee's ideas about personal branding
https://www.garyvaynerchuk.com/5-strategies-for-personal-branding-online/
A look at David Goggins' personal branding strategy
https://medium.com/digital-media-society-spring-2020/david-goggins-a-brand-d77c55d8905f