What separates LinkedIn from other social media platforms?
LinkedIn is the top social media platform for professionals. It provides a unique space where businesses, recruiters, marketers, and others, can market not only themselves but also their brand, company, products, and services. Three factors specifically differentiate LinkedIn from other platforms: LinkedIn as the right environment, right audience, and right engagement.
LinkedIn as the right environment – LinkedIn proves a high-quality and brand-safe environment. Users trust the information shared on LinkedIn because the content is shared by other legitimate professionals.
LinkedIn as the right audience – LinkedIn provides the world's largest professional community, with more than 660 million users. People who visit LinkedIn come with a professional mindset looking to exchange ideas, build relationships, and brand their company or themselves.
LinkedIn as the right engagement – LinkedIn provides organic engagement on your content. Content thrives in the LinkedIn feed and is driven by member engagement. On LinkedIn, you can drive awareness, visibility, and even exchange and discuss ideas with prospects.
The answer to this question is simple: to stand out and drive traffic upwards. The upsides of creating content on your own include:
Expanding your personal brand
Engaging with other professionals → thereby creating potential business relations and leads
Providing an appealing profile for your professional skill set.
The engagement that stems from posting content drives exposure and creates traffic that may end up as leads. The more quality content you post, the more extensive your professional profile and presence become.
How can I be sure that LinkedIn is going to provide results, and actually grow my business?
The LinkedIn platform is never going to provide any certainty in relation to the expansion of your business. Yet, LinkedIn offers a large selection of opportunities for you to grow your business organically.
You can take advantage of the opportunities from LinkedIn and its organic reach to a significant, relevant audience without paying for advertising. Additionally, LinkedIn gives you the opportunity to target your audience. To do that, you have to be able to generate value, use the right contextual hashtags and talk in a language your audience understands and responds well to. Therefore, you need to generate value either in the form of educational or entertaining content. The low risk, high reward way of doing this is by producing content specifically for the LinkedIn platform.
The stakes are already in your favor. LinkedIn offers a unique platform, where relevant content thrives. Producing content for like-minded professionals can only further enhance your organic reach towards your desired audience.
Is LinkedIn marketing startup-friendly?
Yes, very much so. As mentioned above, LinkedIn offers several marketing opportunities that are not going to cost you a single cent. LinkedIn offers free organic reach to target your audience demographics specifically, and it offers you a platform to facilitate your inbound marketing strategy through the production and distribution of content. No other social media platform offers the same marketing opportunities as LinkedIn at zero cost.
If you are an entrepreneur or part of a start-up, take advantage of the many marketing tools that LinkedIn provides. At zero cost, there are no excuses not to. We can all win by doing so — at the same time!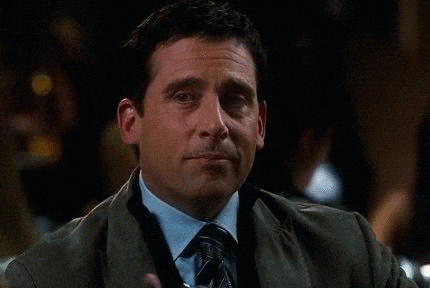 Please read our other marketing-related articles:
5 Focus Areas to Organic Growth
Marketing in 2020: Laugh or Learn